Episode 423

Let's Go just dropped season 2 and the cast was hear to speak about it!
Shoestring of the Dayton Family speaks about new album Fix My City and much more
Rass Kass headlined this episode but X-It Only and Drill'em Out also came through
Seed of 6ix is back to speak about their new album Smoke N Mirrors and much more
Chinaman Records joins the show. Fresh Kid Ice brought along Monte Cristoe, Fame Faiella, Drillem Out, and B Durty.
A1-YO bring you game from Oakland to Texas on this brand new dope interview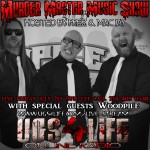 Woodpile comes back to the show to discuss their newest album Blood, Sweat, and Beers and much more!
Court Dog aka Big Court speaks about his early and current days with No Limit, his classic music, films and much more!
UGS4LIFE This is a 5 year Tribute Mix for the release of the F-ck Tha illuminati Compilation of Rap's biggest Global project with 15+ Countries, 120+ artists and close to 70 tracks!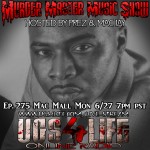 Mac Mall speaks a bout his new book, his latest album, friendship with Tupac, Mac Dre and much more!
Greg Mack is A legendary radio personality credited for breaking Eazy-E and NWA records
Tennessee Butches explain the sound of violence in this group interview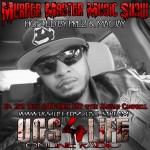 Hassan Campbell speaks out about Afrika Bambaataa and the sex abuse allegations
If you like to get AMPED THE FUCK UP "The Sound of Violence" is the album for you. Tennesse Butchers is A group of various artists from Clarksville, TN. If you are big on underground rap from the Mid-South you will recall Vi.D.O Entertainment with the classic group U.S.A. United Soldiers Affiliation. This is on that level but with A different line up, including K7Leetha, Antidote, Mr. Mugg, Kountri Boi, Lil Hatchet,and even a cold ass female rapper Mr$ Mugg.
The energy kicks in instantly with an eerie intro leading right into a posse track "DoItIfUGonna" with everyone killin' it over a real dark beat. I don't know how they pulled it off but they managed to keep a consistent sound throughout the whole album while having many producers that include: Chris Mecca, Dark OneBeats, RDX, Silins Beats, B. Wright,Platinum Seller Beats, VTZ, Diamond Style Productions, Cinematic Hype,Feelz Beatz, and Moscow Mark.
They got a dope song called "Rappit Season" and a Video where they go in on these wack ass lamestream rappers now days. Music like this is needed now more than ever considering how messed up the state of Rap is. Then on songs like "12GAor12thGR" that is full of substance and reality speaking about how bad the youth have it these days meaning you can choose A 12 Gauge or the 12th Grade. I respect them for speaking on not only the evils against the youth but the political corruption that plagues society.
In all honesty I can't say there is one wack track on this album. If you like reality,and substance mixed with brutality over dope ass beats with a sound similar to that of the Late Lord Infamous (whom they have worked with before his death), but also embodies several other syles, sounds, and subject matter then this is for you. Very well rounded album and very militant against the Lamestream, in fact right on the cover it says "The Culling of the Lamestream Begins in Tn." I stand with them against the Lamestream because the time is now if you want to restore substance, truth and integrity back into the game otherwise we are just gonna continue to be swamped with Swag, Materialism,and artists with out any form of talent. Let's take this shit back!!!!!

The Album "Sound Of Violence Will is available on Itunes
Check them out on line at
Twitter
Facebook
Youtube
Soundcloud
Instagram
Also visit their site at www.vidoentertainment.com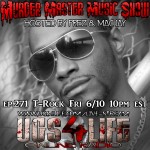 T-Rock Announces his final solo album in this all new interview