Episode 415

DJ Ron-G details recording with Tupac during a dope new exclusive interview followed by Detroit Pioneer Awesome Dre Check out both interviews in this double episode!
Shoestring of the Dayton Family speaks about new album Fix My City and much more
Rass Kass headlined this episode but X-It Only and Drill'em Out also came through
Seed of 6ix is back to speak about their new album Smoke N Mirrors and much more
Chinaman Records joins the show. Fresh Kid Ice brought along Monte Cristoe, Fame Faiella, Drillem Out, and B Durty.
A1-YO bring you game from Oakland to Texas on this brand new dope interview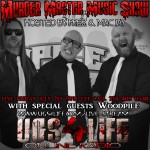 Woodpile comes back to the show to discuss their newest album Blood, Sweat, and Beers and much more!
Court Dog aka Big Court speaks about his early and current days with No Limit, his classic music, films and much more!
UGS4LIFE This is a 5 year Tribute Mix for the release of the F-ck Tha illuminati Compilation of Rap's biggest Global project with 15+ Countries, 120+ artists and close to 70 tracks!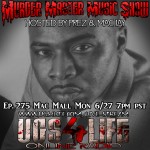 Mac Mall speaks a bout his new book, his latest album, friendship with Tupac, Mac Dre and much more!
Greg Mack is A legendary radio personality credited for breaking Eazy-E and NWA records
Tennessee Butches explain the sound of violence in this group interview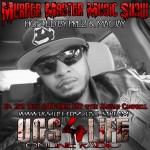 Hassan Campbell speaks out about Afrika Bambaataa and the sex abuse allegations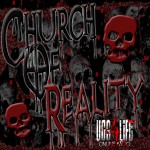 Human Organs Sold on the Black Market discusses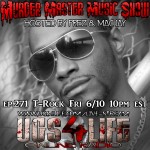 T-Rock Announces his final solo album in this all new interview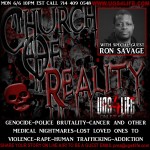 Ronald Savage discusses Afrika Bambaataa and speaks out against child molestation
Mac Jay and Velvet Rose give you the latest news stories as well as get a surprise call from the elusive West Side Willie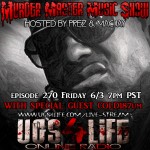 Cold187um of Above The Law speaks about his upcoming film trilogy and album the Black Godfather
Born 2wice shares incredible memories of Ice-T, Pimp-C, Rapalot, and much more during this rare interview.
Mac Jay and Velvet Rose Knock the 1st Episode of Underground Saturday Night out the park as they got calls from Alex the Fairy and Backwoods Bubba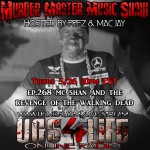 MC Shan is back once again to chop it up with Prez and Mac Jay
Brian Shafton RBC Records CEO chops it up with us about Priority Records, Master-P, E-40, Tech N9ne, and of course RBC Records!
B~Style Yukmouth chopped it up with us about the rap game, real life, the Real Rick Ross and much more!