Musiq Matisse has been in the music business for well over 25 plus years . He started his career in the late 90s doing independent street promotions in the south for his own company RUFFCUT ENTERTAINMENT promoting independent artist (at the time) from labels such as SUAVE HOUSE, NO LIMIT, RAP-A-LOT, etc . Originally from Brooklyn NY the company started in Columbia SC and operated for three years before relocating to NY.
Musiq has been an internet radio personality ( on downshiftradio.com .1stfamradio.com ) and Managing Editor for TRUE MAGAZINE. He has served as a managerial consultant for NAAM BRIGADE( ELEKTRA /ARTIST DIRECT) & TRACEY LEE ( BYSTORM /UNIVERSAL ) . In 2016 he formed FORWARD MOTION MANAGEMENT LLC an independent company that is comprised of Management ,Media and promotions .
The first release is the mixtape CADILLACS COLLARD GREENS AND CORN BREAD and features MUSIQ returning to the mic with the sounds that inspired him to get behind the microphone ….." I love good music but am inspired by the pioneers from the south and the west coast so that's where I naturally went to ."
Contact Matisse at brigade718@verizon.net or at the companies website listed below .
www.forwardmotionmanagement.com
Also Download the Cadillacs, Collard Greens & Cornbread mixtape from the following sites below!
I am convinced that K7Leetha really eats human flesh. This is the third installment to the Red Eggz & Ham series and it is pretty much a trilogy of terror, but that's not all. You can't box him into just Horrorcore because he is so much more than that. Sure I think K7Leetha with songs like the Bloodhound Gang cover of Nothing But Mammals entitled Nothin But Cannibalz would have you believe otherwise, and I'm sure he could make the most disgusting and disturbing music with people like Ganxsta NIP or Brotha Lynch Hung, but Leetha takes you in multiple directions.
I always loved how he went right at lame weak ass fuckin' rappers. Songs like Lazy Ass Rappers, and Swagger Centipede go right at these wack cornball jerk-off rappers that are destroying the game. Leetha is about respect and upholding integrity in the rap game, he will bring it to a swaggotz ass in a hurry! The song Taylor Swift is hilarious because in the chorus he says "Taylor Swift goes harder than you and your whole crew", I had to laugh my ass off at that because sadly it's true now days in Hiphop. He has a couple videos the first is on some Tennessee Crunk buck shit called 24 Hours. Then he goes in on some more lames with the song and video for Wiley Coyote.
On top of that this album is a Vi.D.O. release so you know it is packed fulla sunstance. I always apprciated that about Vi.D.O. artists because when you cop their albums you are not getting that materialistic bullshit, you are getting brutality, substance, and good game over hard crunk beats. Some of the other tracks I enjoyed were Factory Now Hiring, House of Cardz, Go To Town On Em and just about every track. This is definitely one of the hardest albums of 2016 easily!
You can cop it on Amazon or just about anywhere else online Make sure to hit up Vi.D.O. and check out the other dope music they released so far this year
http://www.vidoentertainment.com/
Follow him on Twitter
Subscribe to Vi.D.O. YouTube
Check out Soundcloud
And Instagram
Shoestring of the Dayton Family speaks about new album Fix My City and much more
Mac Jay and Velvet Rose discuss this insane new pokemon craze and how people are doing stupid things in order to be successful at the game.
This new Mr.Mink Loco album "Cali Clap Muzsic" is A breath of fresh air in the rap game 2016. Some straight California G-Funk from the start to the end. This is coming outta San Diego and gives you the feel of something straight out the 1990s, which is exactly where I wanna be with the music I listen to, because in all honesty many of the newer cats are too eager to bandwagon that swag bullshit, but not this. It's full of dope samples, laid back funky beats, with hard street rhymes.
I love how the fact that he puts the skinny jean wearing fools on blast in the song Tell No Lie, he also goes at the wack rappers, the police, and is letting you know what his town is like, how hard it is in the streets. On the song They Really Ain't Knowin he speaks about his grind, his production which is dope as fuck and just a day in the life of Mink Loco.
The homie Miguel put me up on this CD and I gotta say I'm glad he did, I could name off just about every track on here. I didn't hear anything wack at all. It's reppin' San Diego and California all through out the project. He wants you to fully understand where he is from and what his hood is like in the form of dope hard edged rhymes over smooth G-Funk laced Cali beats. Dago's Finest and Livin That Dago Life are perfect examples of the love Mink has for his city.
He has a gang of features on here some of them are Anthrax, Mister Lowc,Licwit,Richianno,and Baby Keko. He also dropped a video not too long ago which you can see here called Time to Get It featuring Mister Lowc and Anthrax.
I got no complaints, I like this cat, he's lyrically on point and his production is dope as hell bnot too mention he goes in on that new age bullshit rap all throughout the album. He is takin' it to these lame ass swag skinny jean skin tight shirt wearin' cornball rappers. He sees how they are desicrating the rap game and as a long time Hiphop supporter, I appreciate mfers who attack that fuckery music!
Digital Version coming soon but you can buy physical copies from Mr.Mink Loco
To get his new album connect with Mr. Mink Loco online at
Rass Kass headlined this episode but X-It Only and Drill'em Out also came through
Seed of 6ix is back to speak about their new album Smoke N Mirrors and much more
Chinaman Records joins the show. Fresh Kid Ice brought along Monte Cristoe, Fame Faiella, Drillem Out, and B Durty.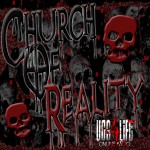 What the hell is happening in America?
Mac Jay and Velvet Rose take crazy callers, bring you the news, and spin some classic tracks in another 3 hour double episode!
A1-YO bring you game from Oakland to Texas on this brand new dope interview
Mac Jay and Velvet Rose take callers, bring you the news, and spin some classic tracks in another 3 hour double episode!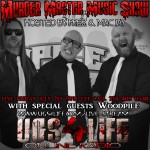 Woodpile comes back to the show to discuss their newest album Blood, Sweat, and Beers and much more!
Court Dog aka Big Court speaks about his early and current days with No Limit, his classic music, films and much more!
Woodpile is back and they ain't fuckin' around! I reviewed at least 2 of their 3 previous albums over at Murder Dog and they were always a dope talented group, but they upped the level of talent a few notches for sure. Blood , Sweat, and Beers takes you in several directions and that is what could make this album be successful in just about any market globally!
First and foremost let's get straight to the bloody murder of it all, which by the way is the title of one of the tracks on the album. It is packed with tales of violence and rage, and pure aggression! I always loved the fact that these guys bring a very high level of energy to their music. It's not just 3 dudes rappin' lyrics over a beat, they all put alot of adrenaline into their music making sure the listener gets amped the fuck up, in my case it worked perfectly, as I found myself balling up my fists, bobbin' my head, ready to attack the mailman if he gives me too much junk mail today!
Tracks like Worldwidewoodpile have the same energy as a rowdy Three 6 anthem mixed with some of the hardest vocals on any track! Then you take the guitar that is all over this album like on the songs "Pendulum" and "Terrible" and it takes to to another place musically. This record could pass for a rap album or a heavy rock album. But they don't even stop there because on songs like "Wanna Believe" which they made a video for, they speak about how their beliefs keep them from ending up in jail or in messed up situations. They bring a high level of substance with this project, alot of positive messages, but at the same time, it's Woodpile so you can definitely expect some hardcore in your-face aggressive reality over some of the dopest production out there.
The album was actually mixed and mastered by Grammy award winner Jeremy Parker out of Premier Studios in Phoenix AZ. who won A Grammy with Evenesense. The sound quality on this album is phenomenal to say the least. There is a total of 10 tracks, I didn't have to skip through anything, just let it ride and it will take you on a helluva journey to say the least. This is their 4th and best album to date, you wont be disappointed!
Available now on Itunes
Connect with Woodpile online at
UGS4LIFE This is a 5 year Tribute Mix for the release of the F-ck Tha illuminati Compilation of Rap's biggest Global project with 15+ Countries, 120+ artists and close to 70 tracks!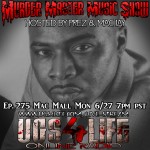 Mac Mall speaks a bout his new book, his latest album, friendship with Tupac, Mac Dre and much more!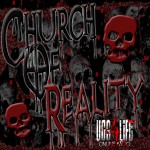 Mac Jay and Velvet Rose Tell the news and get callers from all over the country in this 3 1/2 hour long double episode
Slaughter Hour Episode consists of a mix containing 100 Scratch LDP Verses
Greg Mack is A legendary radio personality credited for breaking Eazy-E and NWA records
Mac Jay and Velvet Rose Host another episode with wild news, sports, and a a few callers including a freestyle outta NYC at the end of the show
Tennessee Butches explain the sound of violence in this group interview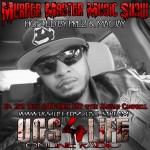 Hassan Campbell speaks out about Afrika Bambaataa and the sex abuse allegations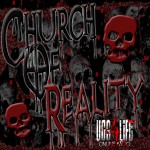 Human Organs Sold on the Black Market discusses
Mac Jay and Velvet Rose give you the latest news stories and speak on a variety of topics for Episode 3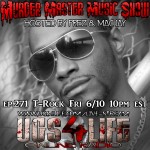 T-Rock Announces his final solo album in this all new interview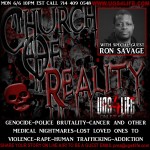 Ronald Savage discusses Afrika Bambaataa and speaks out against child molestation
Mac Jay and Velvet Rose give you the latest news stories as well as get a surprise call from the elusive West Side Willie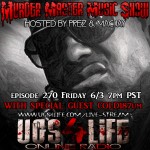 Cold187um of Above The Law speaks about his upcoming film trilogy and album the Black Godfather
Born 2wice shares incredible memories of Ice-T, Pimp-C, Rapalot, and much more during this rare interview.
Mac Jay and Velvet Rose Knock the 1st Episode of Underground Saturday Night out the park as they got calls from Alex the Fairy and Backwoods Bubba